Photography is one of the toughest skills you can ever develop, that's why I've come up with some crucial photography tips and tricks
*Affiliate Disclaimer: This post includes affiliate links, meaning if you make a purchase from our suggested products, we'll get a small commission. With no additional charge to you, of course, (^_^)
1. EXPLORE THE FEATURES OF YOUR CAMERA(S)
Understanding the functionality of your camera is important. It, in fact, helps you remain ahead in the game. Since the field of photography is wide and so is the competition, having in-depth knowledge about the unit – no matter how less featured or premium quality it is – can bring you optimum results at the end of the day. Also, you can refer to different apps that may add more value to your photography skill, including preciseness and timing. Click here for more photography tips and tricks of camera functionality.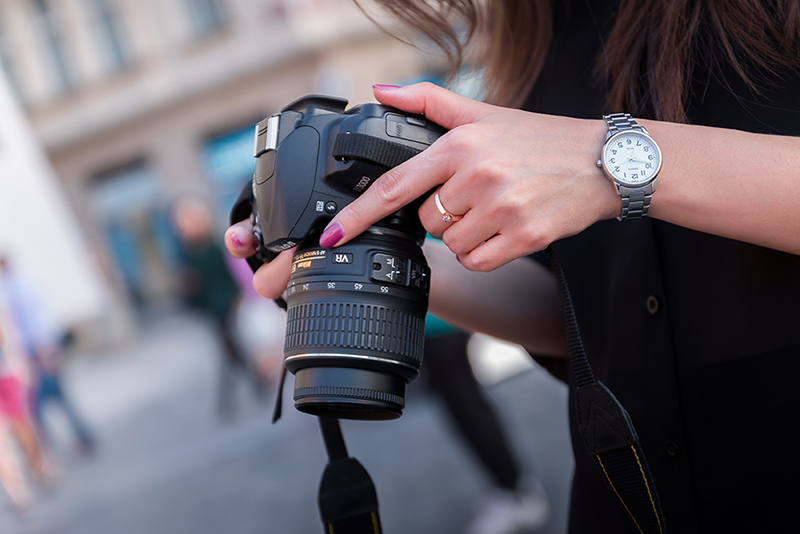 a woman holding black DSLR camera
2. INSPIRATION IS A MUST
It's normal to experience a "finding no way out" feel when we run out of ideas for photography. If you're also experiencing such a stuck feeling, no worries, the internet world has lots to offer. You can get inspiration from websites like Flickr, Instagram, 500px, Pixabay and so on. For a detailed idea, go through the blogs specialized in your favorite niche. 
However, it's absolutely a no-no to copy someone's creation and claiming it as yours. True, you can use other's work while practicing and present them before the world, only after taking permission from the owner artist. No copyright hassle to pursue. Click here for more photography tips & tricks to inspire yourself with versatile ideas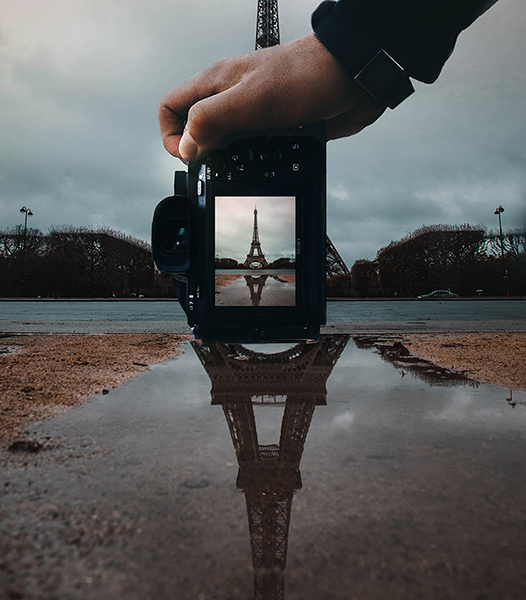 Photo: A person holding DSLR camera
3. EQUIPMENT AND THEIR MAINTENANCE IS THE KEY
In the field of photography, your equipment is your weapon, you being the creative army. And as soon as you understand this fact, you'll be in the leading position amidst the amateur photographers. So, akin to the warriors, you must sharpen your weapons from time to time in order to ensure a fruitful outcome for a long time. Since the camera and its lens are the major components in the life of an image artist, taking care of them should be the first priority.
 Also, it needs to keep in mind that these parts are delicate and easily collect dust, you should clean them maintaining their health on scheduled time – not too late, not too fast. To deal with a vulnerable screen that is prone to have stubborn spots or scratches on them, wipe them with careful hands or you can take the aid of professionals. Otherwise, captured images with such lenses will make you doing image retouching for life. Warranties and regular updates of the firmware can help you better. Here are more photography tips and tricks on how to handle its equipment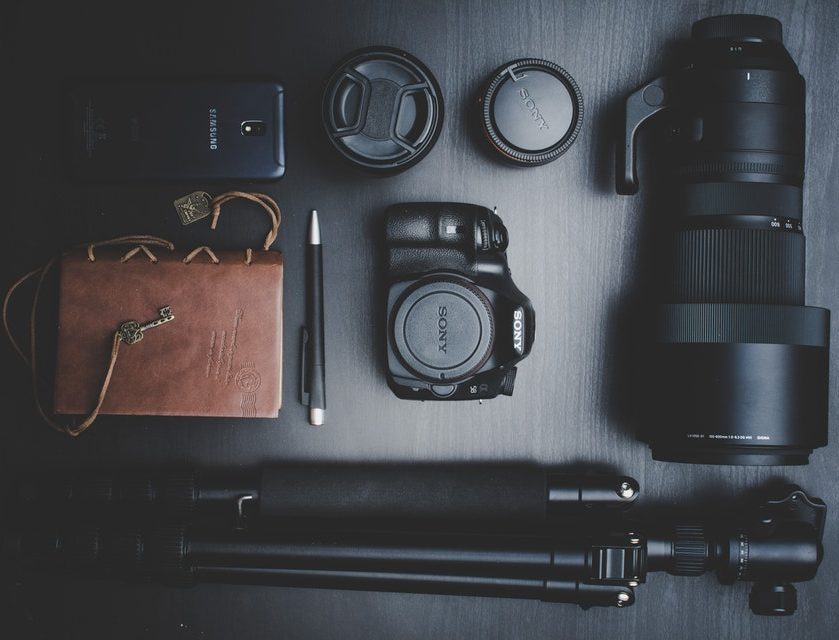 Photo: Sony camera and other equipment
4. TRIAL AND ERROR WITH MULTIPLE EQUIPMENT
Once you finish experimenting with instruments you have, proceed to the next level. Add more equipment to your collection and keep on testing them on various occasions until you reach perfection. It's not that you'll like them all, even the photographers with the commercial purpose in mind have willingly limited their list of equipment, no compromise on quality experienced, though! Have you mentioned you can bring different tools on rent? Cool, huh? It'll save your money, especially, when you don't need such items so frequently.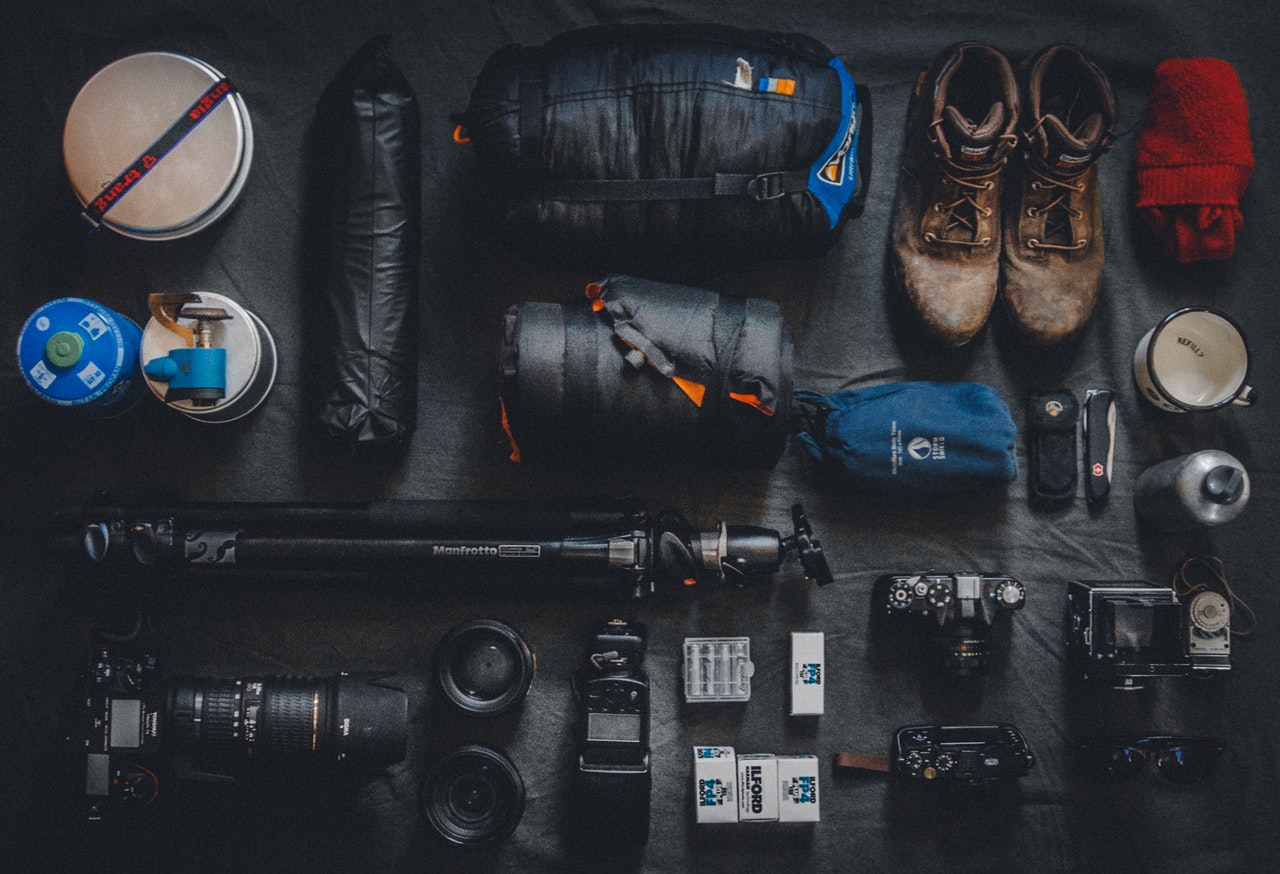 Photo: Multiple equipments of photography
5. ENROLL FOR PHOTOGRAPHY CLASSES
Real-life experience under professionals has a lot of impact on building your career as a photographer, and you can get it from trainers only. While art schools are costly, a lot of online courses are available online for a very reasonable price if not free of cost. So, why let such expensive art institutions burn your dreams? You can also join local photography enthusiasts, discuss effective photography tips, be interactive in sharing kits and tricks which most of the formal photography courses might not offer.
6. ALLOW OTHERS TO GIVE FEEDBACK FOR YOUR WORK
Taking others' opinions on your work is good, even better. This helps to improve your skill while strengthening your fan base 😉 when people share their views regarding your image, you will be able to visualize multiple points of view in your other works as well. So, arrange meet ups with creative people, take the assistance of some club members or fellow photographers and exchange views to boost your performance.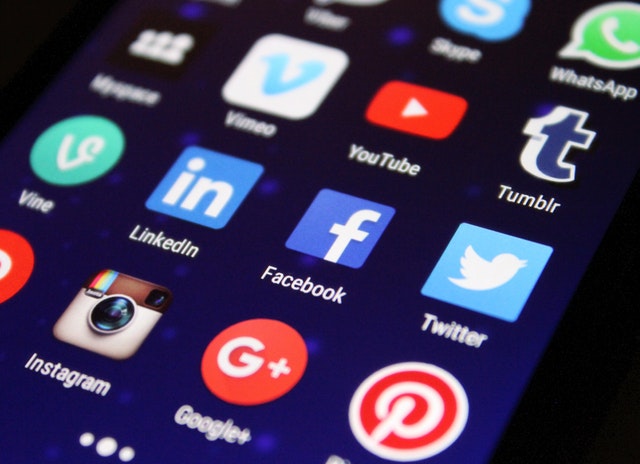 Photo: Social marketplace
7. RAW IS REAL
On Photoshop, raw images give more opportunity to implement your creativity than JPEGs. Because editing makes the photos less detailed, knowingly or unknowingly. Also, make sure you're using the updated version of the editing software. The device, you will be working on, should have enough space to store the Raw file (which may be a few MB or several GB) before and during the processing. 
8. GRAB THE BASIC LESSONS OF PHOTO EDITING
Editing your photos before using them for either personal or professional purpose is important. In fact, it should be made a habit to publish only edited photos. That being said, you can hire a professional editor or DIY them using Adobe photoshop. Learning the basics of retouching through programs like Lightroom also helps to upgrade your career in the photography sector. Such image editing apps are available in mobiles as well.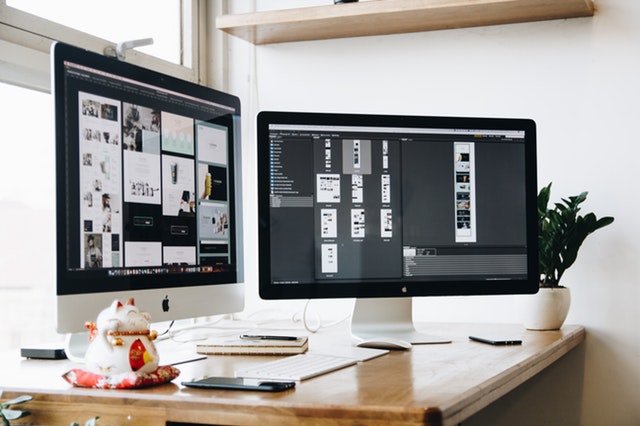 Photo: Apple monitor
9. EVERYTHING ABOUT LIGHTING & WAYS TO MANIPULATE IT
Light and photography are interlinked with each other. Therefore, the art of playing with lights is a go-to skill every photographer should possess. And you can master this skill by taking all sorts of light into consideration. Begin with the natural light, then gradually move onto what available lights and finally artificial ones will be the added options to get a celestial touch on your captured photos. Where some of you think it expensive to become a pro-level photographer, spending only a reasonable amount can prepare you for the journey. 
Things like modifiers, LEDs, and strobes shouldn't be something fancy. Interestingly, a lot of world-class images are captured using IKEA lights pricing 10 bucks. There, foil pans were placed as modifiers. Wanna know how to do it? Give a short tour to some YouTube videos and you'll learn a lot of new ideas. You can take help from writing by photography professors – Fil Hunter, Steven Biver, Paul Fuqua (Light Science & Magic: An Introduction to Photographic Lighting).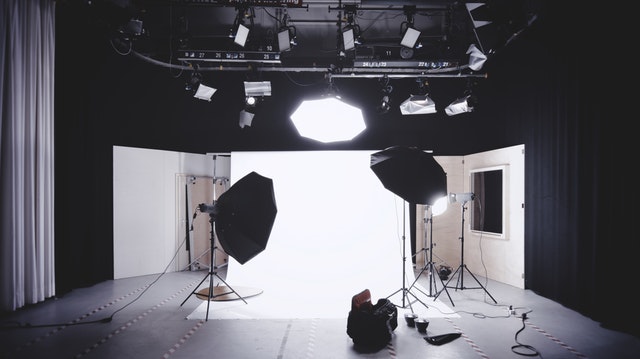 Photo: Photography lighting setup 
10. ENSURE THE EVENNESS THAT REPRESENT YOUR BRAND
No matter you're editing your images for personal branding or for commercial use, always maintain a consistency. The color, style or theme must be the same in every photo you publish. This will speak for your brand. In case, you're not getting what we're referring to, this is the same consistency we notice in various mobile apps like VSCO or Instagram. You can opt for such a sequence with a single click, thanks to Photoshop and Lightroom!
Here is a collection of my favorite equipment of photography: